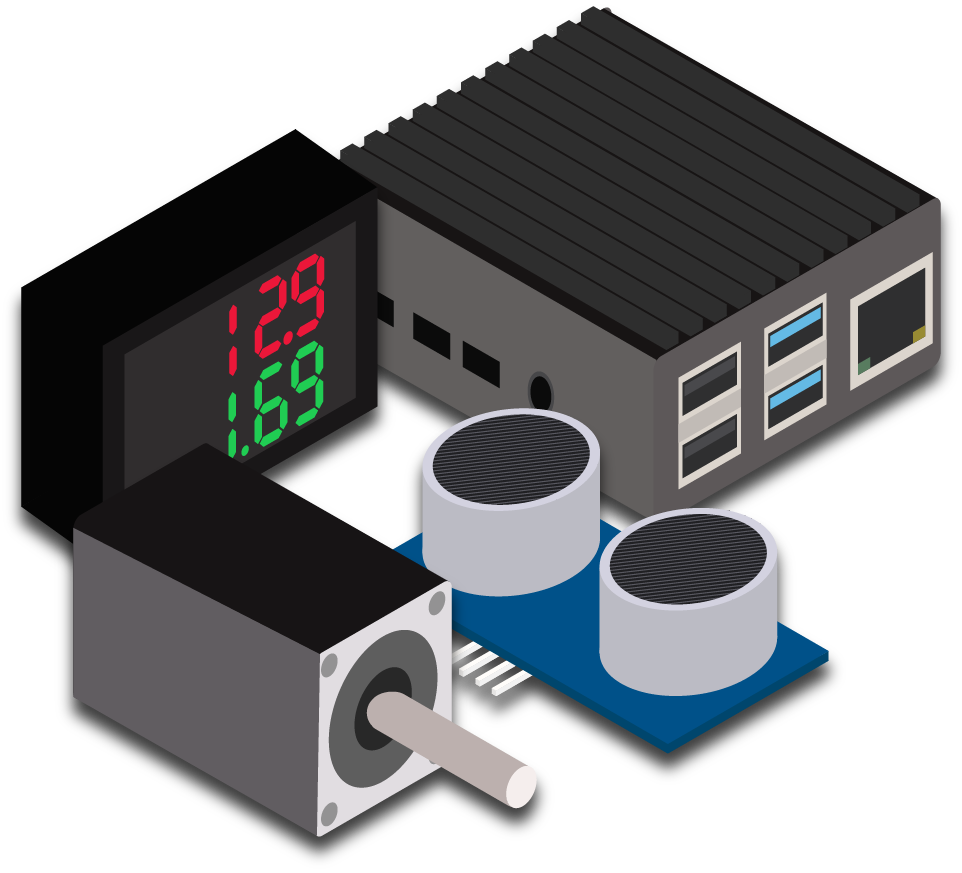 Our solutions
We realize your electronics project entirely according to your wishes. Our portfolio includes not only circuit development. Our aim is to develop high-quality products that are ready for mass production. We bring in our know-how on all levels to achieve the best possible results for you and to meet all your requirements.

Quality is not a "nice-to-have", but a must. Starting from small sensor technology to complete development boards and final products ready for series production. We develop your project according to the highest quality standards where no wishes remain unfulfilled.

We have many years of experience in industrial electronics and are happy to apply our knowledge to your project and accompany you from the product idea, to the final product ready for sale.
Your strong
partner
Sensors & Development Boards
All our projects start with the suitable electronics and circuit design, as well as the necessary sensor technology and thus form the foundation. You have an idea and are looking for someone to help you with the implementation? We have already launched a large number of our own electronic products on the market.

We are happy to go the way together with you from the idea, the development, the production to the final product ready for series production.
Customized enclosure production
We always have the claim to develop the enclosure of a product as unique and high-quality as the electronics installed in it. The enclosure protects the electronics from damage and gives your product an individual recognition value.
We advise you competently regarding an optimal enclosure solution and accompany you from the prototype in small series production up to the final mass production.
PC solutions
Our comprehensive PC solutions cover the entire spectrum of services. We manufacture PC systems for normal end customers as well as for industrial and military use. So it doesn't matter whether you need high-quality business PCs, durable and robust industrial PCs or individual high-performance systems. We offer the right device for every application.
We advise you in detail and select the components to be installed with the greatest care with regard to the planned application.
Verification and adjustments to requirements, guidelines and laws
For the German or European market, there is a multitude of regulations and laws that are very difficult to keep track of. Be it the product safety law, the CE marking, the electrical waste law or the substance prohibitions RoHS.

We deal with these requirements on a daily basis. Our specially trained and educated CE coordinators check your products and adapt them to the German regulations. This includes for example:
Creation and review of instructions (Product Safety Act)
Creation and review of CE documentation and declarations of conformity
Labeling of products and packaging in accordance with legal requirements
Registration and labeling in accordance with the Electrical Waste Act
Our Workflow
Requirements analysis
We accompany you from the idea to the finished product. At the beginning, we analyze your exact expectations for the project, as well as the expected use cases. Then we mutually evaluate the best possible solution for you in terms of manufacturing and logistics.
PCB-Design
Once all the requirements and goals have been precisely defined, the preparation of a circuit design and the selection of electronic components based on the required range of functions begins.
Embedded software development
Almost every electronics project requires a microcontroller and therefore a customized firmware. If necessary and desired, we also gladly take over the development of the required embedded software.
Enclosure design
Together with our partners, we can offer you enclosures entirely according to your desired requirements. Depending on the application purpose and production volume, we can resort to a wide variety of materials such as acrylic, polycarbonate, aluminum or steel and to diverse production processes such as CNC machining (turning, milling, cutting), various casting processes (metals and plastics), extrusion or even additive production processes (3D printing).
Sample production
All our developments and prototypes are subjected to strict quality control and tested for correct functioning. This allows problems to be detected and rectified at an early stage.
Mass production
After successful completion of the development, your project can be transferred to mass production. Here we cooperate with companies worldwide to offer you the best possible solution.
Services
Since we strive for long-term cooperation, our support does not end after mass production. Both you and your customers can count on our support at any time in the event of service.